Turning Off Unused Compute Resources
While you can delete a compute stack at any time without loss of data, it is often be useful to instead temporarily turn down unused compute capacity in a Datomic system. This is achieved by setting the scaling capacity targets for your compute group's auto scaling group to 0:
Adjusting the ASG
CloudFormation
Go to CloudFormation.
Select the stack that you want to adjust the ASG on.
Click "Stack Actions".
Click "Update".
Select "Use current template".
Click "Next".
Make your changes in the "Auto Scaling Configuration" section.

Ensure that the other settings match your desired stack configuration.
"Minimum number of instances during update" should always be 1 fewer than "Maximum instances".

Click "Next".
Click "Next".
Acknowledge any capabilities listed.
Click "Update Stack".
AWS Console (Legacy)
Select your stack (query group or primary compute group) in the Auto Scaling Group Console and click the "Edit" button: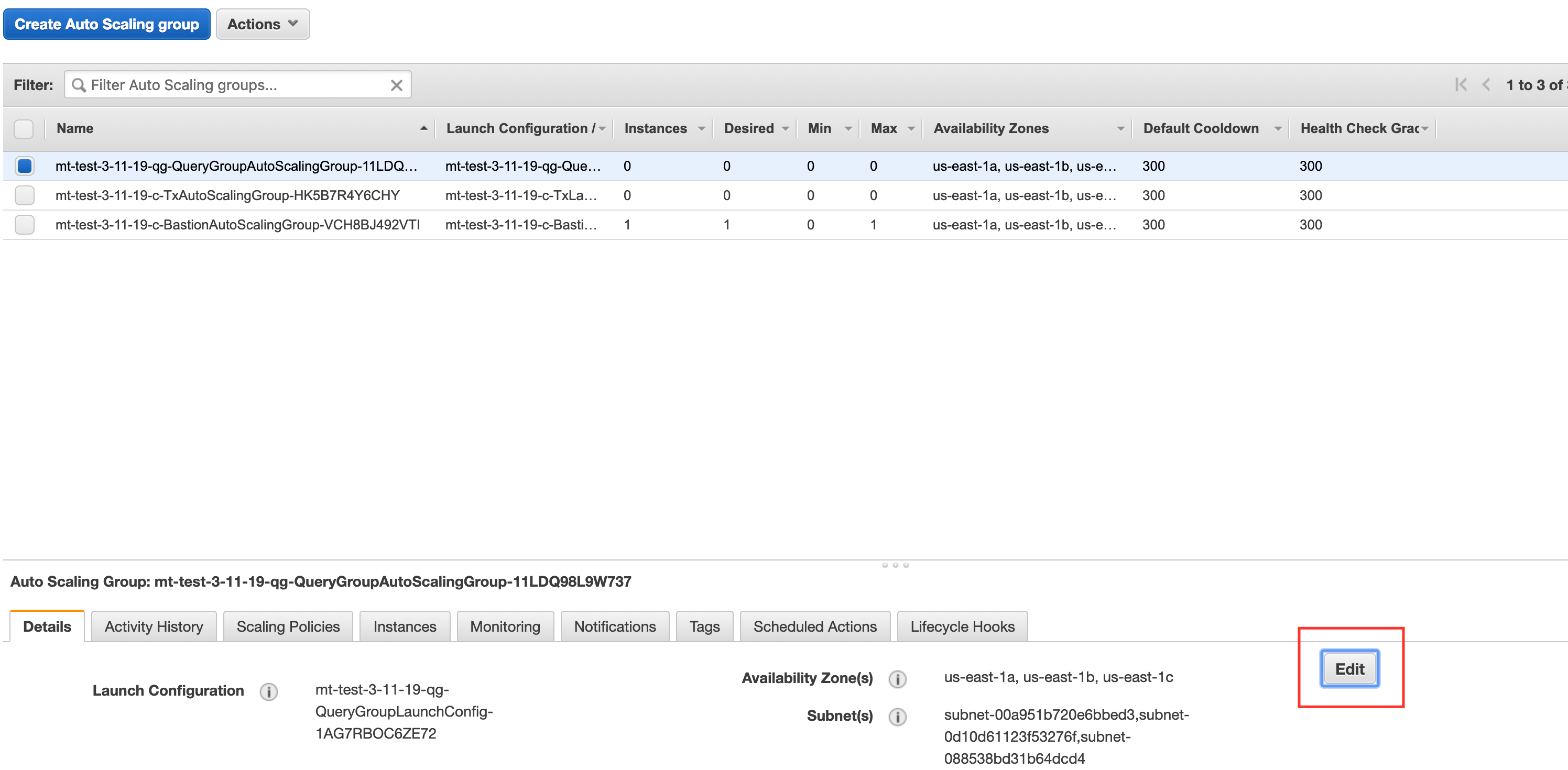 In the dialog box that appears, set the Desired Capacity, Min, and Max to 0 and click "Save".
The ASG will terminate all nodes of that compute or query group without removing any of the other system resources. When you wish to re-activate your capacity, edit the same ASG and set the scaling capacity targets back to their original values.
Legacy
CLI Tools - Solo Topology (Legacy)